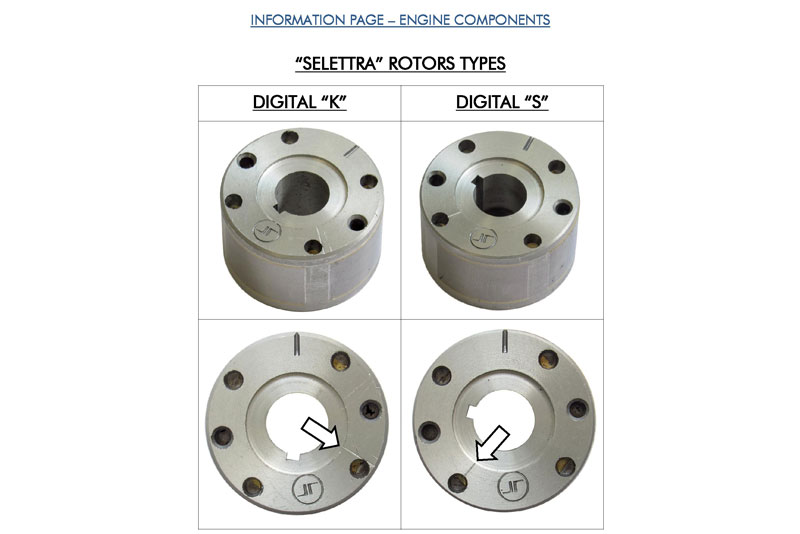 X30 Ignitions Digital "K" & Digital "S"
The rotors of the ignitions Digital "K" and Digital "S" are different, despite the same look. For such reason, even though the mixing of the Digital "K" rotor with the Digital "S" stator produces the spark, the spark point is different and the engine will not work. It's strongly recommend not to mix the components of the two different ignitions.
Please refer to your local dealer for any further information.
DISTRIBUTORS