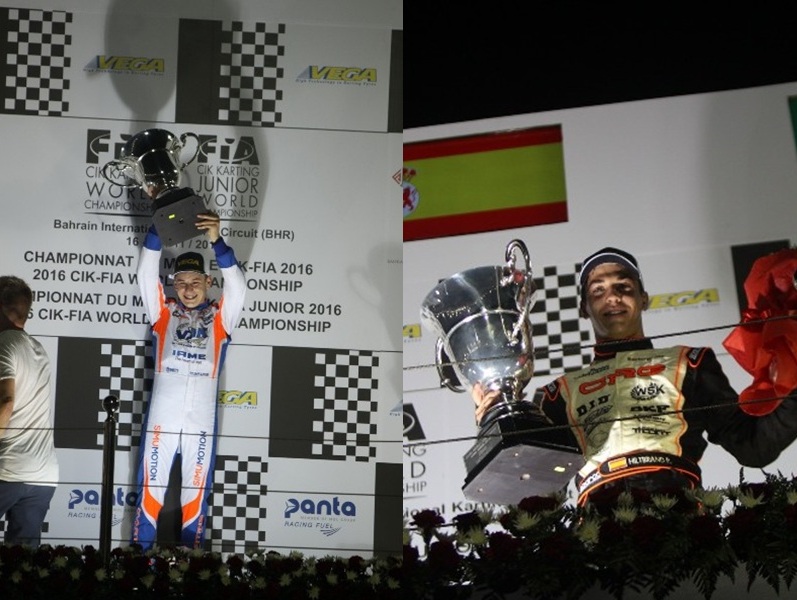 IAME OK & OKJ WORLD CHAMPION 2016
November 21st – Bahrain (BRN) – CIK/FIA WORLD CHAMPIONSHIP 2016 – OK/OKJ
The Bahrain International Circuit (BRN) hosts the CIK/FIA World Championship for OK/OKJ. IAME is World Champion both in OK with Pedro Hildbrandt (CRG) and in OKJ with Victor Martins (VDK) and collects many more important results.
OK
The talented driver Pedro Hiltbrand (CRG/IAME), already European OK Champion with IAME, wins the very first CIK/FIA World Championship in the OK class, after an impressive overtaking manouvre on the leader in the last lap of the Final, and after a great race week-end. Well done Pedro, you have a brilliant career ahead of you!
OKJ
Victor Martins (Kosmic/IAME) is the first OKJ World Champion! Very big compliments for the well earned result in such a challenging and highly competitive class!