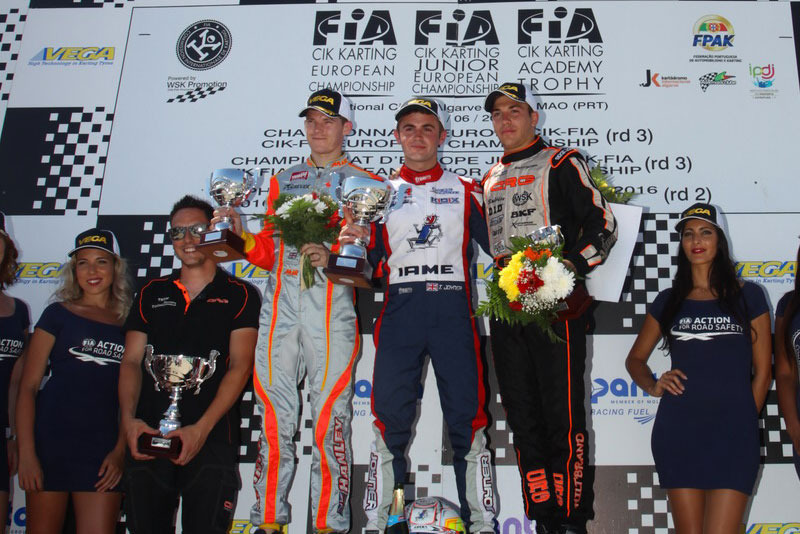 CIK-FIA EUROPEAN CHAMPIONSHIP OK/OKJ Round 3
Along a wonderful week end on the International Circuit of Portimao (POR), IAME collects victory in both OK and OKJ and many more good results.
OK Final
Tom Joyner (Zanardi / IAME) wins the final in front of Ben Hanley. In the first laps Pedro Hiltbrand (CRG / IAME) is the leader, but he finishes third. Marta Garcia Lopez (Evokart / IAME), gets first position in the qualifying practice and after the heats, but she loses time and positions during the start. She does a good recovery and catches a 4th position.
OKJ Final
Victor Martins (Kosmic / IAME) wins with an incredible gap on the second classified, exactly as Kenny Roosens did one year ago. Second place for Caio Collet (Birel Art / IAME) after a great recovery from 11th position on the starting grid.
Too bad Dennis Hauger (CRG / IAME), virtually on the podium for the most part of the race, can "only" finish 4th due to a tentative of overtaking Sami Taoufik.